Currently no detailed guide on this site
Grid ref SE076089
Javascript is required to view this map.
Featured Problem
A bleak spot for most of the winter, though probably the only time for success on this little number. The traverse of this forbidden boulder provides hideous slopers above a regular pool, probably the hardest boulder problem in Kirklees. A Jason Myres' problem which has once seen fame in the mags, rarely visited however: Access Denied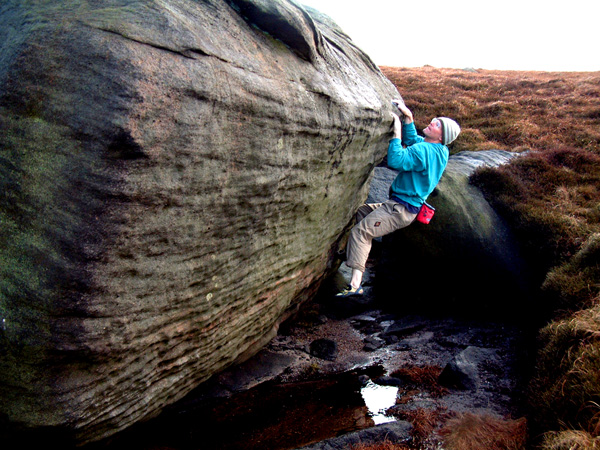 Allegedly available in either direction, with left to right being easier.
On this occasion, pull off the ground on the only decent hold.
Make a couple of half-hearted slaps to the left.
Jump down, avoiding the peaty pool.
Even more half-heartedly, inspect the microscopic dimples that are the continuation of the traverse.
Come back on a very cold dry day with perfect skin.
Access Denied - Font 7c+
Location
53° 34' 35.922" N, 1° 53' 12.0984" W