Currently no detailed guide on this site
Grid reference SE032108
Javascript is required to view this map.
Featured Problems
Who said there's no decent grit in Kirklees! Here are three highball problems which disprove such libelous accusations.
Standing high above a trans-Pennine pass, a thousand (subterranean) feet above a revitalised canal and hundreds of Manchester-Leeds commuters, and within ten minutes walk of the Backbone of Britain, this little crag is the place to be when the sinking sun coats the moors golden... at such times, these busy route ways are easily forgotten as the tally of glorious solos mounts
It could be the Eastern Gritstone Edges, but it isn't. It could be Kinder except that it's far too accessible. So... it must be Pule Hill!
Overhanging Arete, VD (just about unknown and yet one of the best VDs on grit)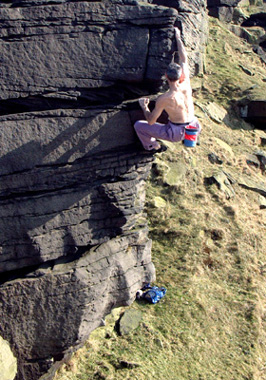 Square Buttress, VS 5a

Scoop Wall, VS 4c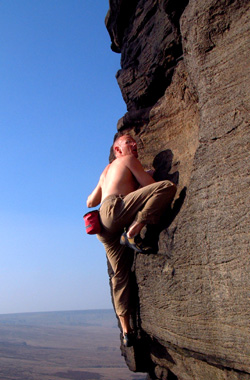 Location
53° 35' 37.5612" N, 1° 57' 11.2536" W